Official Biography (100 words)
Jarrett Fuller is a designer, writer, educator, and podcaster. He runs twenty-six, a multidisciplinary design and editorial studio; hosts Scratching the Surface, a weekly podcast about design criticism; and teaches in both undergraduate and graduate programs at Pratt Institute, The New School Parsons School of Design, and the University of the Arts. He previously worked as a designer at Facebook, Warby Parker, and The Whitney Museum of American Art. He received his BFA in graphic design from Kutztown University and his MFA in graphic design and critical studies from Maryland Institute College of Art. He lives with his wife in Brooklyn.
Statement
I'm interested in design as both a noun and a verb. My work focuses on design as a process; the act of forming ideas and giving ideas form. I attempt to use design as a form of inquiry to redefine what graphic design can be. I believe that design is ideology made artifact and must respond to the world around it. Recently, I've been interested in reflexivity in design, identity systems, media theory, strategic design, and design fictions. Recent work can be seen on my studio's website.
In the last few years, teaching has become a central part of my practice. I've taught in both graduate and undergraduate design program at a variety of schools including The New School, Pratt Institute, University of the Arts, and Maryland Institute College of Art. For me, the classroom is where all my interests really come together: design, writing, criticism, discussion, thinking, making, performing, etc. As a teacher, I'm interested in fostering in my students a love of process and experimentation, cultivating authorship and voice, and thinking critically about their work and the profession at large. You can see a list of courses I've taught and sample syllabi here.
I also host and produced Scratching the Surface, a weekly podcast which is ostensibly about the 'intersection of design criticism and practice' but has evolved to cover all sorts of things I'm interested in including expanded practices, teaching, and design theory. It's basically an excuse for me to talk to people I find interesting and has been featured on Architectural Digest, Design Observer, Lecture in Progress, and was included in Curbed's Best Of 2017 list.
As a writer, my work focuses on a range of topics including design criticism, history, and cultural commentary. Recent writing and research have dealt with ideas around design education, technology, smart cities, the internet-of-things, and the intersection of philosophy and design.
I'm drawn to the idea of the 'art monster' from Jenny Offill's book Dept. of Speculation (Peter Mendelsund introduced me to this concept in my interview with him.) where one's interest is in working across mediums and disciplines without being constrained by disciplinary definitions. In addition to design, I dabble in photography, painting, producing playlists, and making pizza.
I spend my free time reading lots of books, watching movies, and practicing yoga. Outside of work, I'm interested in podcasts, media theory, philosophy, urbanism, genealogy, cooking, and coffee.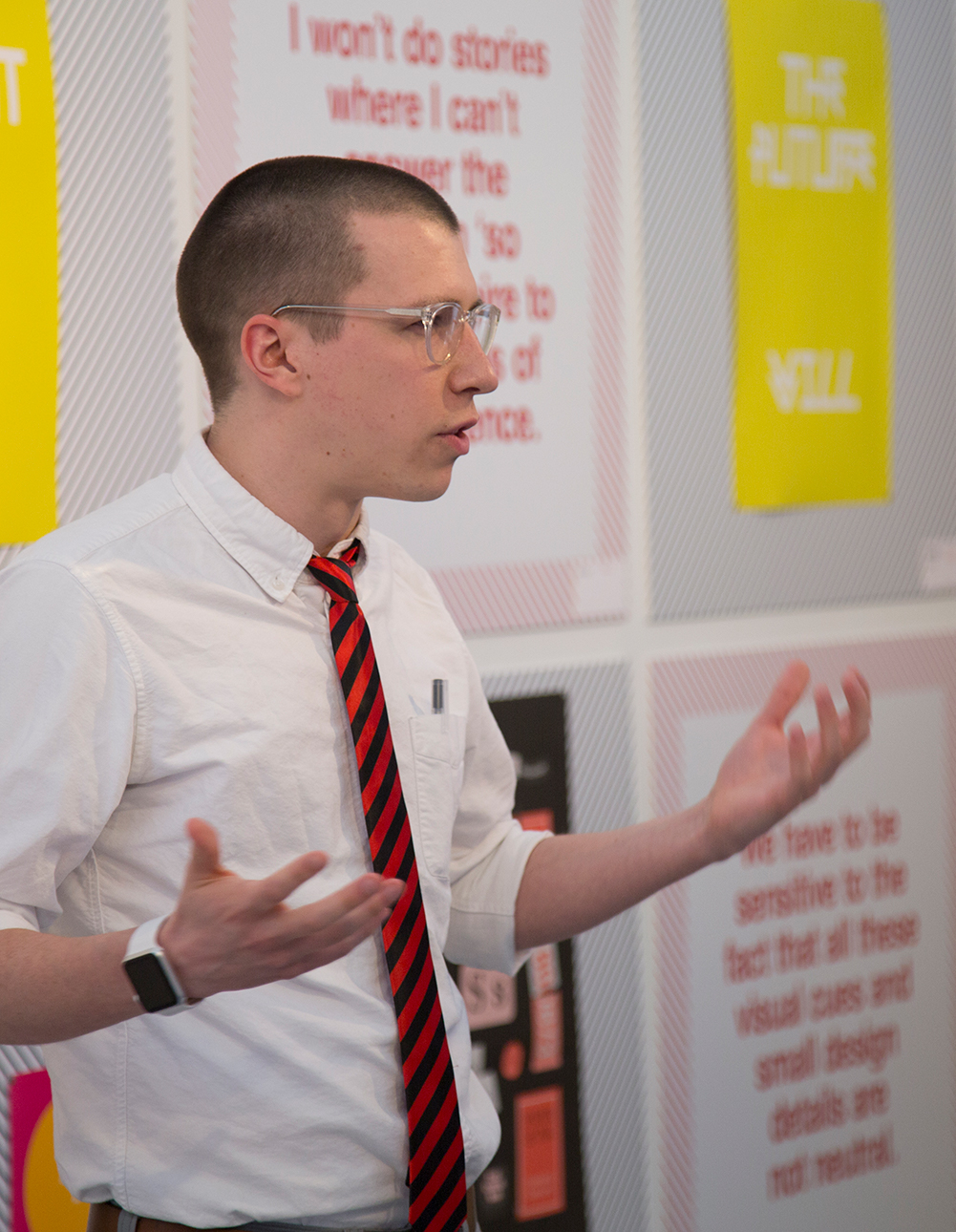 Contact
PDFs